RTO Maharashtra
The establishment of the Maharashtra RTO office was carried out in compliance with Section 213 (1) of the Motor Vehicles Act, 1988, to provide necessary aid to local individuals for dealing with matters related to their vehicle's legal aspects. The enforcement of diverse regulations is entrusted to the MH RTO as mandated by the Motor Vehicles Act of 1988. The Maharashtra Motor Vehicle Department operates under the direction of the Maharashtra Commissioner of Transport. To cater to the increasing digitization trend, the Maharashtra motor vehicle department has developed a website to allow citizens more flexibility to carry out RTO-related activities.
MH RTO Vehicle Details 2023
| | |
| --- | --- |
| Name of Department | Road Transport |
| Registration Authority | Maharashtra Regional Transport Office |
| Identify basic details | Maharashtra Vehicle Registration Owner Details |
| Official Website | transport.maharashtra.gov.in |
| Registration Details | MH RTO Code List 2023 |
Maharashtra RTO Vehicle Registration Details
The Maharashtra Regional Transport Office operates under the guidelines of the Motor Vehicle Act, 1988, established by the transport department of Maharashtra through section 213(1). As a central act, the Motor Vehicles Act, 1988 is applicable nationwide. Under the supervision of the Commissioner of Transport, the Maharashtra RTO oversees the implementation of regulations and laws under this act. Maharashtra, being home to major cities such as Mumbai, Nagpur, and Pune, experiences high demand for vehicles. Thus, the state has multiple RTOs in place to ensure public safety, vehicle registration, and licensing for applicants
Documents Required For Vehicle Registration in Maharashtra RTO
To legally use a motor vehicle in Maharashtra, registration at the Maharashtra RTO is mandatory. The process for automobile registration can be completed online, and the documents required include Form 20, PUC and road worthiness certificates (Forms 22), vehicle insurance certificate, passport-sized photographs, applicable application fee, custom clearance certificate (for an imported vehicle), vehicle invoice, age and address proof documents. Once the age and address proof documents have been verified, the RTO officials will inspect the vehicle and issue the owner's registration number. A fancy registration number can be obtained through an auction method.
Maharashtra RTO Code List 2023
The state of Maharashtra in India houses a total of 51 Regional Transport Offices (RTOs) that cater to citizens' vehicle registration and other services. These RTOs are accountable for issuing citizens' driving licenses and vehicle registration certificates (RCs). This comprehensive guide covers the complete information on the Maharashtra Regional Transport Office code list, along with the contact details and codes for all of the RTO offices located across the state.
Maharashtra Driving License Download 2023
Having a driving license is a mandatory requirement to operate motor vehicles on the roads of India according to the Motor Vehicles Act of 1988. If your license is lost or damaged, you can easily download a replacement copy through the Sarthi Parivahan website or DigiLocke. Failure to possess a valid driving license may result in steep penalties. Through this article, we will guide you on how to download your driving license in India.
Maharashtra RTO Website 2023
The Maharashtra RTO website provides vehicle owner information that can be useful in cases of road accidents, purchasing a second-hand vehicle, law enforcement, investigation, and claiming a stolen vehicle. Vehicle details can be found online for any state in India.
RTO Fancy Number Booking Maharashtra 2023
If you're a Maharashtra resident purchasing a new vehicle in Rajasthan, and you desire a unique registration number for your vehicle, it's important to check the availability of the desired fancy number. Here is a method that can be used to check for available fancy numbers.
Maharashtra RTO Vehicle Registration Search
The Maharashtra RTO Vehicle Registration Search enables one to renew their Registration Certificate (RC) in Maharashtra. The RC book contains essential information about a vehicle, and it is crucial to keep it updated and original. The Ministry of Road Transport and Highways has an online service that makes renewing the vehicle registration certificate easy. Every vehicle has an RC book that contains all the details of the vehicle. Before purchasing an old vehicle, it is recommended to check its RC book and ensure that both the details match. To apply for a renewal of the certificate of registration, complete Form 25 and submit it to the local Registering Authority not more than 60 days before the expiry date.
Important Links: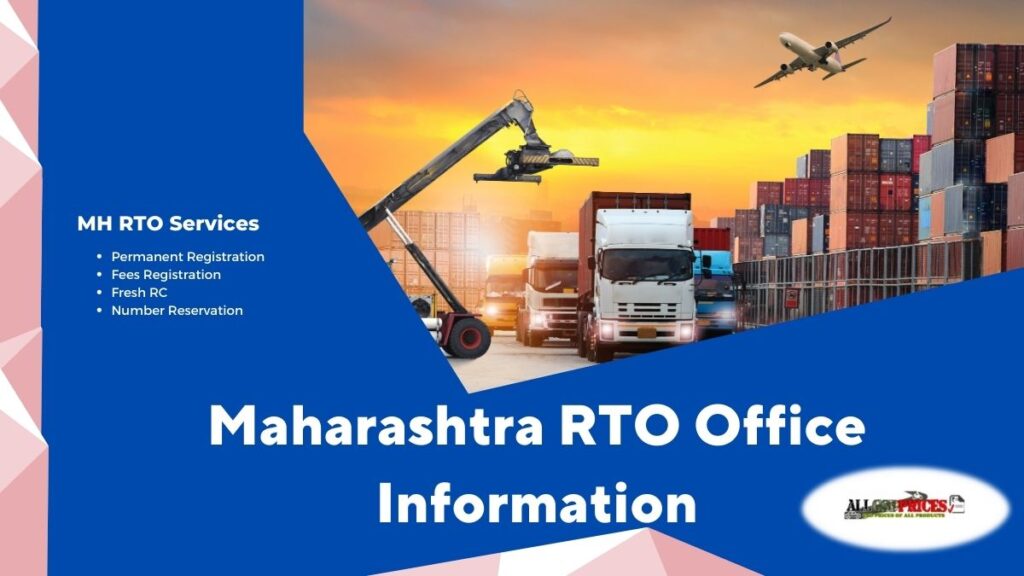 What is the Maharashtra RTO Code List 2023?
The Maharashtra RTO Code List 2023 is a list of the registration codes and owner details of vehicles registered in Maharashtra. It is regularly updated with information from the official website transport.maharashtra.gov.in.
How often is the Maharashtra RTO Code List 2023 updated?
The list is updated regularly with information from the official website transport.maharashtra.gov.in.
What information can I find on the Maharashtra RTO Code List 2023?
The list contains registration codes, owner details, and other information about vehicles registered in Maharashtra.