Entitlement of Purchasing of a Car through CSD for Officers and JCOs/other ranks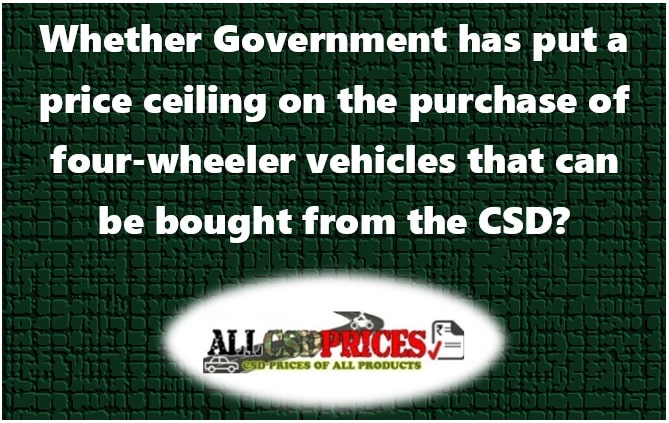 Whether the Government has put a price ceiling on the purchase of four-wheeler vehicles that can be bought from the CSD?
Army Headquarters has put certain restrictions regarding price and engine capacity due to a quantum jump in car sales. Officers and JCOs/other ranks are entitled to the car up to 2500 cc and 1400 cc, respectively.
Armed Forces Officers: 2500 cc
JCOs / Other Ranks: 1400 cc
Who are all eligible for purchasing through CSD?
Generally says that the three Armed Forces Personnel are allowed to purchase in CSD. In-depth of the subject, there are a lot of rules and restrictions to buy a product through CSD. Who are all eligible to purchase a product from the URC canteen? Who are all entitled to buy a Car, Bike or any AFD Item through CSD? Click to read the detailed answer
Procedure to Buy a Car from CSD Canteen
All Ranks (serving retired) of Armed Forces are eligible for purchasing AFD items like Refrigerator, Television, Washing Machine, Music System, and other household durable goods.
Click to read the detailed report