All Brand CSD AFD Dealers in India – Address and Contact Details
Canteen Stores Department (CSD) authorized dealer list with address and contact phone number of all available products selling through Depot canteens located across in India. Customers are requested to contact your Depot Canteen before indent of your selected item. And know the availability of your selected item to contact the nearest dealer by phone.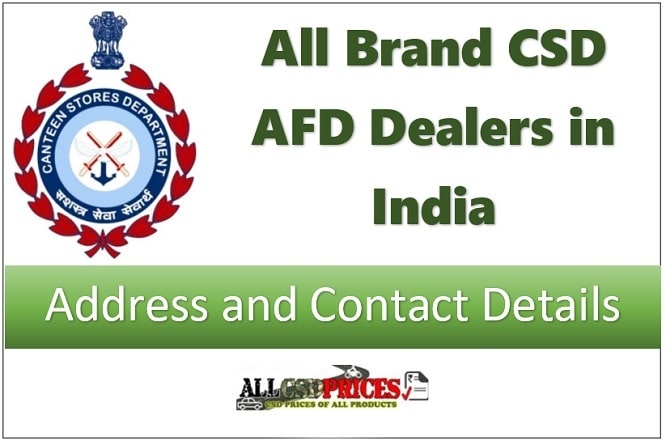 CSD Honda Dealers in India
List of CSD authorized Honda dealers in India with contact numbers. Contact your nearest dealer by mobile phone for availability and latest price of Honda Activa.
Contact CSD Bullet Dealer
For the latest price and availability, contact your nearest dealer by phone. We compiled a list of dealer address with contact mobile number of major cities and given below…