AFD CSDIndia Gov in Login, Registration, Purchase, Delivery, and Purchase Order
CSD
AFD CSDIndia Gov in Login, Registration, Purchase, Delivery, and Purchase Order – All You Need to Know
Are you a registered customer with AFD CSD Online Portal? If yes, then you must know that the portal was recently bombarded with a huge influx of traffic, causing it to crash. However, there's good news for you! From the 5th of January 2023, the portal has been reactivated, but with a twist. All registered customers are required to get reactivation approval from the CSD AFD Team before they can make any purchases.
To gain access, simply click on the verification email link sent by the CSD AFD Team, and you're good to go! Most Armed Forces Personnel have reported swift approval via email, which is great news. However, since the online portal (CSD AFD) is only accessible from 6 pm to 10 pm, it tends to crash due to the high volume of traffic. This is why many customers have suggested extending the reactivation time period.
If you're wondering about the login, registration, purchase, delivery, and purchase order process for AFD CSDIndia Gov in, then you have come to the right place. With the AFD CSDIndia Gov in portal, you can easily register, login, purchase products, and track your delivery. All you need to do is follow the simple steps provided on the website.
CSD AFD
When it comes to purchasing AFD-I items from the CSD AFD online portal, it's important to be aware of the terms and conditions set forth by the CSD AFD Team. Before making any purchases, make sure you carefully read and accept all conditions. Once you've done so, click the Generate Demand option to proceed.
Keep in mind that all purchases made through the portal are for personal use only and cannot be sold or transferred to others. Additionally, it is imperative that you provide accurate information when registering on the portal and making purchases.
If at any point you need to withdraw your application or cancel a demand, you can do so, but keep in mind that booking of AFD items is based on the "Availability Certificate" provided by the dealer. You will receive details about the delivery from the dealer and any refund applications should be sent through the nominated URC canteen. It's important to note that refunds may take up to 3 months to process.
CSD AFD Login
AFD CSD Canteen Portal is an online platform that provides access to government-run canteens selling goods and items to armed forces personnel at subsidized prices. The canteen offers a wide range of products, from everyday items such as pins to larger purchases like cars. Eligible individuals include serving personnel, retired and ex-servicemen, their families, and officials and workers of arms manufacturing divisions (Ordnance Factories). Discover more about the benefits of AFD CSD Canteen Portal today.
CSD AFD Portal Login
Tips for Hassle-Free Shopping on AFD CSD Canteen Portal
If you're looking to purchase a vehicle, be it a car, bike or scooter, the AFD CSD portal is a great place to start. To make sure you have a smooth shopping experience, it's important to confirm that the item you want is available on the portal, and check for details like its online price, model, color, and delivery time. For this, you can contact the nearest CSD-authorized dealer or visit an authorized AFD CSD showroom.
When making a purchase on the AFD CSD portal, it's essential to pay using your bank account only. Avoid using other people's accounts to prevent declined payments and potential refund delays. By following these simple guidelines, you can ensure a hassle-free shopping experience on the AFD CSD canteen portal.
CSD AFD Portal Registration
Are you experiencing difficulties accessing the AFD CSD online portal? As a reminder, the Canteen Stores Department for Armed Forces Personnel and Ex-Servicemen is in charge of running the website. It's important to note that the sales on this portal are exclusively for authorized personnel and ex-servicemen. However, the website experiences high traffic, which causes delays in checking the prices of the listed items. Unfortunately, the server may occasionally hang due to the prolonged duration of the website's usage. If you're a CSD AFD customer, kindly log out once you've completed your purchase or checked for your desired products. Contact us today to learn more about AFD CSD Canteen Portal!
CSD AFD Canteen Login
Are you having trouble logging in to your AFD CSD Canteen Portal account? After registering, you'll receive approval notifications via email and mobile within a few days. Once approved, you'll receive a unique User Name and password. Simply head to the login page and input your credentials to access your account and the website. Don't hesitate to reach out if you need any assistance with your AFD CSD Canteen Portal login.
CSD AFD Canteen Registration
Looking to shop at AFD CSD canteen? Follow these simple steps to access the AFD CSD India Portal. First, register at afd.csdindia.gov.in and wait for approval from the portal's admin. Once approved, log in with your username and password, and complete the captcha test. Then, click the button to receive an OTP on your registered mobile phone. Enter the OTP and be redirected to the shopping page. Ready to register? Fill out the CSD canteen registration form today. Start shopping at the AFD CSD canteen portal!
CSD AFD Online Login
The AFD CSD Canteen Portal, located at afd.csdindia.gov.in, is the go-to destination for all CSD Smart Cardholders (Grocery Card) who wish to shop online. To register at the AFD CSD Canteen Portal, make sure you have all the necessary documents and details on hand, as well as a personal mobile phone for registration. Upon registration, you will receive an OTP (One Time Password) for login each time. Don't wait, start shopping today at afd.csdindia.gov.in!
CSD AFD Online Registration
How to Register on the AFD CSD Canteen Portal: Step-by-Step Guide
Are you looking to register on the AFD CSD Canteen Portal? Follow these simple steps to sign up and start accessing a wide range of products online.
1. Go to the official AFD CSD Canteen Portal at https://afd.csdindia.gov.in/ and click on the "Show Now" button.
2. You will be directed to the login page. If you're not a member yet, click on the "Register Now" link.
3. On the registration page, make sure to enter your name as printed on the front face of your grocery canteen card. Only alphabets are allowed.
4. Enter your card ID, printed on the front face of the grocery card. The 19-digit alphanumeric code must start with GA/GB/GC/GE. For example, GA01052027551000J00.
5. Provide your chip number, which is printed on the back of your canteen card or on the grocery bill. It should be a 16-digit numeric code.
6. Enter your mobile number to receive an OTP.
7. Choose your employment status from the options provided: Servicemen, ESM, Serving Defence Civilians, and On Deputation.
8. Select your organization from the available choices: Army, Air Force, Navy, Assam Rifles, Coast Guard, GREF, Other Uniformed Organizations, and Defence Civilians.
9. Provide your date of birth and date of enrollment/commissioning. Note that the latter refers to the date of joining service, not the date of promotion to JCO or joining DSC/other services.
10. Enter your date of retirement and entitlement category, which includes Officers (Pay Level 10-18), JCO (Pay Level 7-9), and OR (Pay Level 3A-6).
11. If applicable, provide your PPO/Discharge No. (ESM) and PAN number.
12. Create a username that doesn't include any special characters.
13. Enter your email and confirm it.
14. Set a password and confirm it. Type the captcha text displayed above and agree to the terms of use and privacy policy.
15. Fill in all the mandatory fields and click the "Submit" button.
Once you've successfully registered, you can use the easy-access menu bar on the right side of the webpage to search for AFD products. Note that all fields are mandatory to fill except for PPO/Discharge No. (ESM), which is optional.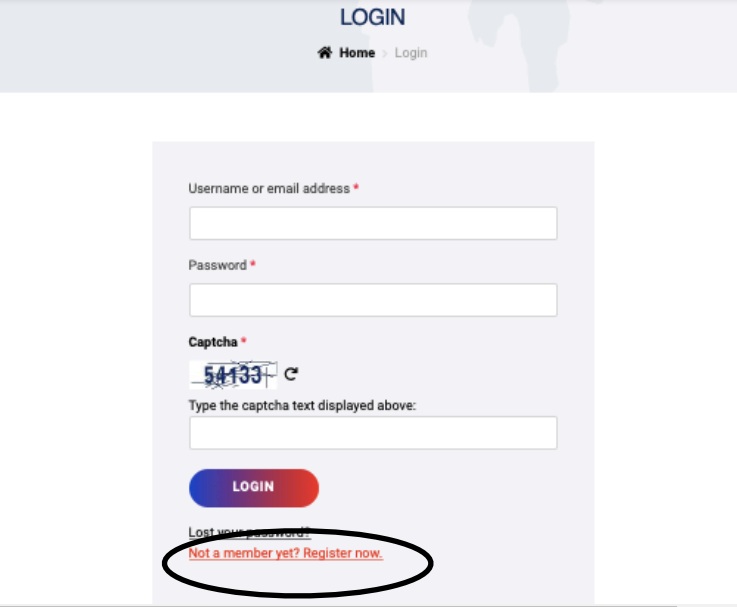 CSD AFD Online Booking
AFD CSD Canteen Portal: How to Get Approval and Enjoy Its Benefits
After successful registration on afd.csdindia.gov.in, it may take some time for CSD to manually approve your details. But once approved, you'll receive a message with login details via your registered email and SMS. Plus, you'll receive an OTP every time you log in on this portal.
With the AFD CSD online portal, you can experience the convenience of shopping for products and checking the latest prices online. You can also easily find the nearest URC Canteen to get your LS order without any hassle. Click to view more benefits!
Are you planning to buy a car? You can easily view the available car models and their variants on the shopping portal of www.csdindia.gov.in. Simply select your preferred filters on the left side of the portal to see the latest car prices. Don't forget to select your preferred Depot and URC canteen to see the exact car price.
Enjoy the convenience of shopping and buying with AFD CSD Canteen Portal.
AFD Quota CSD Canteen
Are you eligible for the AFD quota in the CSD canteen? At the AFD CSD Canteen Portal, serving personnel of the armed forces, retired and ex-servicemen, the widows of soldiers who lost their lives in wars and conflicts, and officials and employees of arms manufacturing units can find exclusive offers on cars.
To qualify, you must be at Pay Matrix Level 3A to 6 and belong to the Pay Band of Armed Forces Personnel (Serving and Retired) & Widows (As applicable). The cost of the car is Rs. Six Lakhs excluding taxes.
While serving, you can purchase your first car and, after a minimum of five years of service, your second car. The gap between the purchase of two cars is eight years. For widows, if the late husband had purchased a car each while in service and after retirement, then the widow will not be eligible to buy a car. In case the late husband had purchased only one car while in service, then the widow can buy one car through CSD after a gap of eight years from the date of the last purchase.
Stay updated with the latest news about the CSD Quota and your eligibility to purchase a car through the AFD CSD Canteen Portal.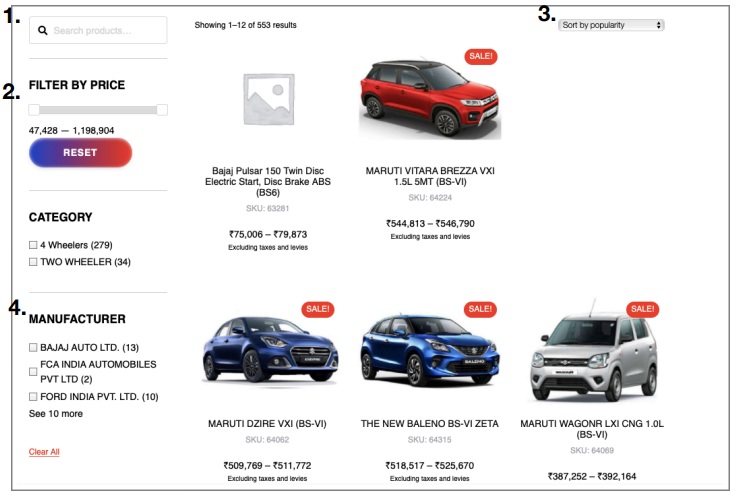 CSD AFD Canteen Portal Payment Procedure
Discover the payment process for purchasing cars or motorbikes on the CSD AFD Canteen Portal with our guide to online and offline payments. To make an online payment, you must adhere to specific guidelines. The payment must be from the customer's bank account, and any payment from another person will not be allowed. Additionally, cash transactions will not be permitted. However, payments through credit card, debit card, UPI, net banking, and bank transfers are all accepted. When choosing bank transfer mode, you will receive an e-challan generated by the payment gateway with virtual account details, IFSC code, and the precise amount to deposit by NEFT/RTGS. Remember to take a printout of the e-challan and go to your bank to do NEFT/RTGS as per the details mentioned on the e-challan. Keep in mind that each e-challan payment is valid only for one transaction. If the amount remitted differs from what is specified on the e-challan, the payment gateway will reject the transaction, and you will receive a refund back in your bank account.
How to Reset Your Password in CSD AFD Canteen Portal
Are you finding it hard to log in to your CSD AFD Canteen Portal account due to a forgotten password? No need to worry, as resetting your password is a straightforward process. Here's what you need to do:
Firstly, head over to the official website of CSD AFD Canteen Portal by clicking on the following link: https://afd.csdindia.gov.in/. Once you're on the website, locate the 'Show Now' button and click on it. A drop-down menu will appear, where you'll find the option 'Lost your password?'. Click that option, and you'll be redirected to a new page.
On the new page, you'll be prompted to enter your registered username or email address in the required field. Fill in your details, and the CSD AFD team will send a reset password link to your registered email address immediately.
Once you receive the email, check your inbox for the link and click on it. The link will redirect you to a page where you can enter a new password twice. After filling in the details, click the 'Save' button, and your password will be reset. It's that simple!
Obtaining LS Orders for Purchases Made on CSD AFD Canteen Portal
Once you have successfully paid for your desired items, a unique Demand ID will be provided to you. It is essential that you proceed to your preferred URC and acquire an LS order for the specific item you have purchased. Rest assured, all the necessary details will be forwarded to your mobile phone for your convenience. Upon obtaining the LS order, you may proceed to get your long-awaited item from the respective dealer.
Important Links to CSD AFD Online Portal
FAQ Related to CSD AFD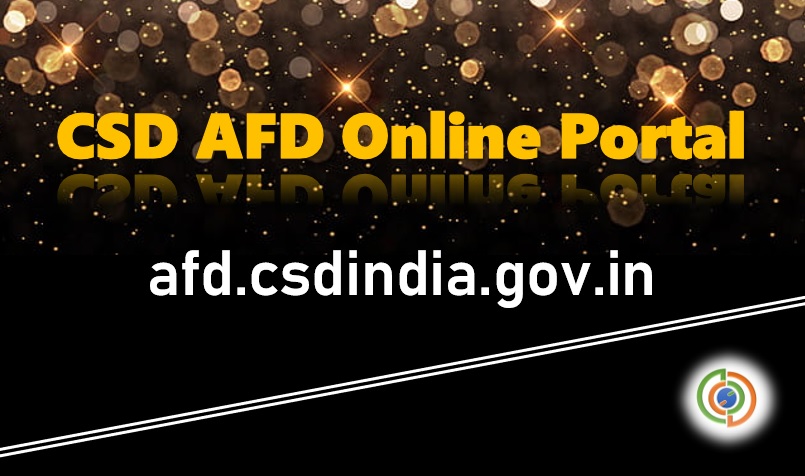 What is the 'Grocery card number' of the CSD canteen card?
The 19 digits alphanumeric number is printed on the front side of all CSD smart canteen cards.
What is the 'Chip number' of CSD canteen card?
The 16 digits numeric number is printed on the backside of all CSD smart canteen cards. If not, check your URC canteen bill.
What is the entitlement category in CSD AFD online registration?
Select as per your pay matrix level. Defence Civilian customers may neglect the selection and be left blank.
How to change or retain password in CSD AFD online website?
The CSD AFD online portal is providing an option on the login page. Just click the 'Lost Your Password?" link and give the details to retain or change the password easily.
Are there any conditions and restrictions to buy cars from the CSD – AFD website?
There are. The restrictions are based on the basic salary drawn by the buyers. Qualified persons with basic salaries of Rs. 3 to 6 lakhs, retired and Ex-Servicemen and widows of soldiers killed in armed conflicts and wars are permitted to buy cars of up to Rs. 6 lakhs. You can buy the first car while in service, and buy the second car after retirement. You are eligible to buy the first car only after completing five years of service. There must also be a gap of eight years between buying the first car and the second one.
Are there any conditions for buying household and electronic items on the CSD – AFD website?
There are. People holding valid CSD Canteen Smart Card are eligible to buy a motorbike, scooter, and household items once every four years. They are permitted to buy the same products again only after a gap of four years.
Is it necessary to register on the CSD-AFD website?
Yes, registration is mandatory to access the CSD-AFD website. All users must visit the website and register themselves first before using it. You are given access to the website, via login, only after your registration is approved.
How do we buy things on the CSD-AFD website?
The details regarding cars, motorbikes, and all the items are given clearly on the left-hand side of the screen. You can access all the details by clicking the appropriate links. You will have to choose the items from the URC outlet that is nearest to you.