The Bihar RTO department operates in accordance with the Motor Vehicles Act of 1988, with its primary focus on enforcing the various laws under this act. As a part of the Transport Department of Bihar, it works under the guidance of the State Transport Commissioner, who ensures that provisions of the aforementioned act are complied with. To ensure the welfare and safety of road transport, Bihar's Transport Department provides several services including licenses, vehicle registrations, permits, and more.
BR RTO Vehicle Details 2023
| | |
| --- | --- |
| Name of Department | Road Transport |
| Registration Authority | Bihar Regional Transport Office |
| Identify basic details | Bihar Vehicle Registration Owner Details |
| Official Website | state.bihar.gov.in/transport/ |
| Registration Details | BR RTO Code List 2023 |
RTO Bihar Vehicle Information 2023
To obtain a duplicate copy of your learner's license online, you will need certain requirements. These include the learner's license application number and the applicant's date of birth. If your hard copy has been misplaced or damaged, it is essential to obtain a new copy promptly. The process of downloading a provisional driving license online can be completed within a few minutes
Bihar RTO Code List 2023
In India's Bihar state, there are 56 Regional Transport Offices (RTOs) responsible for providing vehicle registration and other related services to residents. They are also tasked with issuing driving licenses and vehicle registration certificates (RCs) to citizens. This guide contains a detailed list of the Bihar RTO codes, as well as contact information for all RTO offices throughout the state.
Bihar RTO Vehicle Registration Search
In 2023, it is possible to search for vehicle registration information in Bihar RTO. The details of a vehicle can be obtained by its chassis or registration number. The manufacturer usually prints the chassis number, which can provide information such as the vehicle's year, company, model number, engine number, and fuel type. To obtain accurate details of a vehicle, checking its chassis number is advisable.
RTO Fancy Number Booking Bihar 2023
Booking a fancy RTO number for your vehicle in Bihar has become easier than ever before. The Bihar Government has made all vehicle-related services available online, including the online registration service. This process is transparent and enables individuals to easily register their vehicles from the comfort of their homes. In case two or more people have their eyes on the same fancy number, a bidding process is initiated, and the highest bidder wins. The auction process is facilitated online with results and fees being made available online as well. Essentially, everything related to securing a fancy number plate can be accomplished online.
RTO Toll Free Number Bihar 2023
It provides free advice on various services that are available in Bihar. The helpline offers quick and easy access to information about government schemes and projects, local resources, businesses, jobs and other general topics related to life in Bihar. RTO Toll Free Number Bihar 2023 has become a trusted source for getting reliable answers quickly. Users can easily request contact from relevant authorities or pick up important information without having to wait too long.
Bihar Driving License status
Bihar Driving License Status: If you're wondering about the status of your driving license application in Bihar, you can use the convenient online facility to track it. By submitting your application successfully, you can avoid the hassle of visiting the RTO office. Simply visit the Sarthi Parivahan website or the regional transport website to check your driving license application status online. Driving without a valid license can result in hefty fines, so it's important to apply for one. With the help of Sarathi Parivahan website, you can apply for a driving license online and even take the driving skill test at the RTO office. Once you pass the test, you'll be issued a driving license. Keep in mind that it may take up to 30 days after passing the skill test to see your application status updated on the RTO website.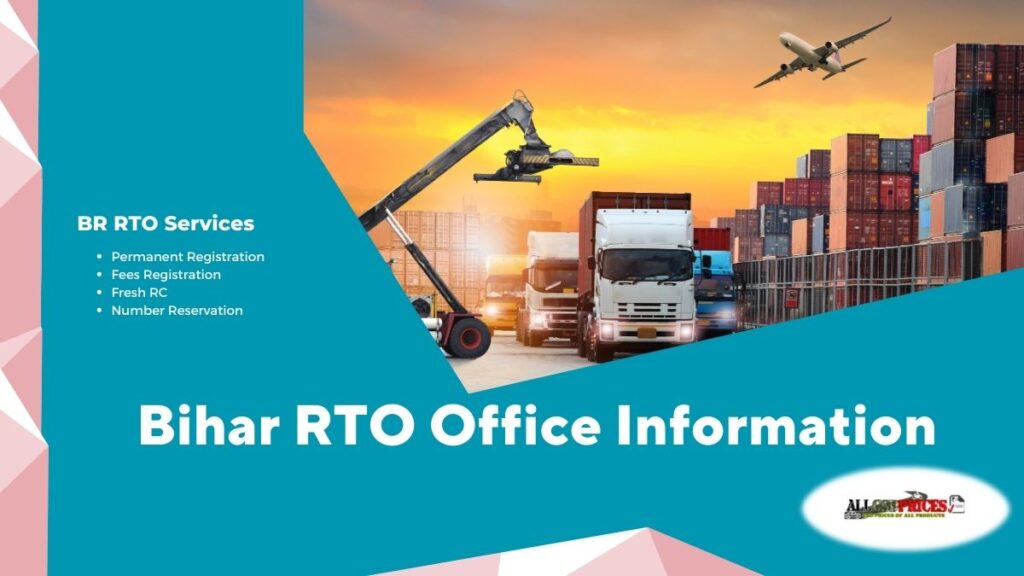 What is the BR RTO Code List 2023?
The BR RTO Code List 2023 is a list of registration details for vehicles registered with the Bihar Regional Transport Office (RTO).
What information is included in the Bihar RTO list?
The Bihar RTO list includes basic information related to the owner of the vehicle, registration details and official website details.
Who is responsible for maintaining the list?
The Bihar Regional Transport Office is responsible for maintaining the list.