One more feature of 'Verify Supply Order' Option has been included in the online portal of CSD AFD
We all know that Canteen Stores Department (CSD) observes the grievances of its customers and seeks to resolve them promptly. In that respect, an important option is now added in the web portal to know the status of 'Supply Order' after a successful payment transaction.
All CSD customers could know easily the exact date to obtain the Supply Order of their purchased item. Just enter the Demand ID, Pan Number, and Grocery Card Number in the required place of the webpage. The portal will show the status of the Supply Order to you immediately.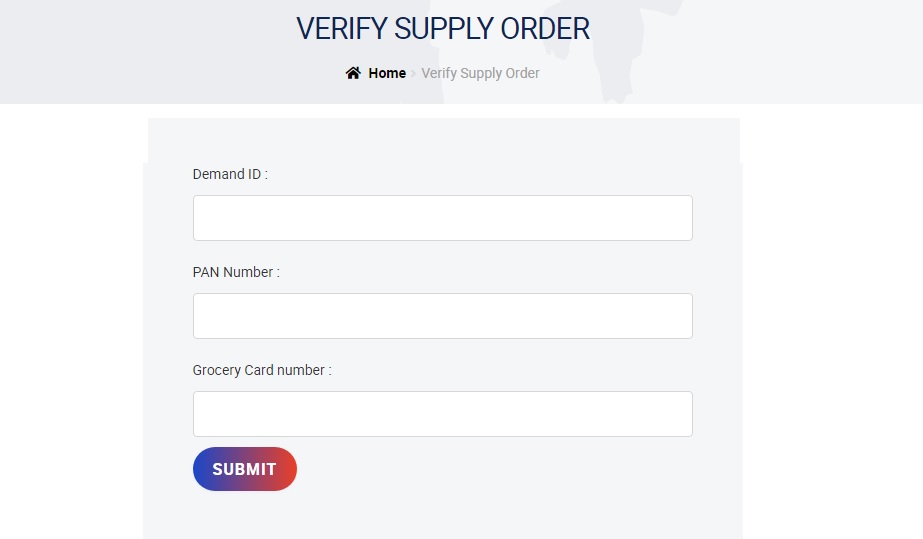 What is Supply Order in CSD AFD online portal?
Supply Order (LS) is a paper document given by the CSD to the customer for obtaining the item from the dealer.
Procedure for Sale of AGD Items in CSD Canteen
Procedure with respect sale of AFD items through nominated URCs was promulgated vide above mentioned letter and feedback has been received over the past ten months. The nominated URCs are the only athorized entity to process documents for AFD-I items and the depots for issue of Local Supply (LS) Orders. Entitled beneficiary will be permitted to submit their documents and collect Local Supply (LS) Order from nominated URCs.
Several representations was received from Ex- Servicemen as well as serving personnel to simplify procedure with respect to AFD purchase. Based on the feedback, the revised policy wrt documentation is as given below:-
(a) Documents Required for Purchase of AFD Stores.
(i) Self attested copy of individual Canteen Smart Card.
(ii) Indent form(available at URCs and also on www.csdindia.gov.in, duly filled & countersigned. Common format for indent form for purchase of AFD is att at Appx.
(iii) Availability certificate from authorized CSD dealer. The details of authorized CSD dealers are available at www. csdindia.gov.in.
(iv) Copy of payment details made through RTGS/NEFT to the CSD Account Number by the beneficiary from his/ her/ joint account only (except loan cases). Payment in loan cases can be through the Banker /Individual's account. The bank account number of CSD Depot can be obtained through nominated URC.
(v) Self attested copy of PPO/discharge book/ discharge certificate/ release certificate wrt ESM and Serving Certificate wrt serving personnel.
(vi) Self attested copy of PAN card.