MP RTO
The Madhya Pradesh RTO, also known as the Transport Department, operates in accordance with Section 213 of the Motor Vehicle Act of 1988, as well as the Madhya Pradesh Motor Vehicles Taxation Act of 1924 (amended in 1993) and corresponding regulations. This department is responsible for enforcing these mandates, with the Transport Commissioner (TC) serving as its head, supported by Deputy Transport Commissioners specializing in Enforcement, Administration, and Finance. The TC's office is located in Gwalior, with ten regional transport offices, multiple additional regional transport offices, thirty district transport offices, and forty transport checkposts located throughout the state. An efficient road transport system is critical to a state's long-term social, economic, and cultural growth, and the regulatory, management, and administrative setup of a state's road transport system significantly impacts its effectiveness. For optimal road transport in Madhya Pradesh, it is essential that the Madhya Pradesh RTO operates effectively and actively.
About Madhya Pradesh RTO 2023
The Madhya Pradesh Transport Office 2023 employs a multidisciplinary administrative approach, with civil servants, automobile engineers, police personnel, statisticians, and judicial experts working together to manage and regulate the state's 15 lakhs registered vehicles, generating an impressive annual revenue of Rs 280 crore. Their goals include enhancing personnel skills, promoting transparent management and administration, mobilizing resources in the road transport sector, and providing road user-friendly services to ensure safe, comfortable mobility for the public. With a focus on modernization, the department strives to create a more efficient, productive, and vibrant road transport management system in Madhya Pradesh.
MP RTO Vehicle Registration Owner Search
| | |
| --- | --- |
| Name of Department | Road Transport |
| Registration Authority | Madhya Pradesh Regional Transport Office |
| Identify basic details | Madhya Pradesh Vehicle Owner Details |
| Official Website | transport.mp.gov.in |
| Registration Details | Madhya Pradesh RTO Code List 2023 |
Online Driving Licence MP 2023
If you're looking to obtain a driving licence in Madhya Pradesh, it's crucial to follow the correct procedure for a prompt and hassle-free process. Having a valid driving licence is mandatory for operating a car or motorcycle on public roads. In this article, we will guide you on how to download your MP driving licence and provide information on obtaining an international driving permit and renewing your licence. Madhya Pradesh offers different types of driving licences, such as those for motorcycles without gears, light motor vehicles, and transport vehicles. Read on to learn how to easily download your MP driving licence.
MP RTO Registration 2023
If you're looking for information about MP RTO Registration 2023, you've come to the right place. Madhya Pradesh has several Regional Transport Offices that you can choose from. Simply select your city of choice to find out everything you need to know about that particular Regional Transport Office. From the RTO's address to their phone number and email ID, we've got you covered. Stay informed and prepared for MP RTO Registration 2023 by utilizing our comprehensive resources.
| | |
| --- | --- |
| MP-01 | State Governor's Vehicle |
| MP-02 | M.P. Government Vehicle |
| MP-03 | M.P. Police Vehicle |
| MP-04 | Bhopal |
| MP-05 | Hoshangabad |
| MP-06 | Morena |
| MP-07 | Gwalior |
| MP-08 | Guna |
| MP-09 | Indore |
| MP-10 | Khargone |
| MP-11 | Dhar |
| MP-12 | Khandwa |
| MP-13 | Ujjain |
| MP-14 | Mandsaur |
| MP-15 | Sagar |
| MP-16 | Chhatarpur |
| MP-17 | Rewa |
| MP-18 | Shahdol |
| MP-19 | Satna |
| MP-20 | Jabalpur |
| MP-21 | Katni |
| MP-22 | Seoni |
| MP-23 | Raipur (not in use) |
| MP-24 | Durg (not in use) |
| MP-25 | Jagdalpur (not in use) |
| MP-26 | Bilaspur (not in use) |
| MP-27 | Ambikapur (not in use) |
| MP-28 | Chhindwara |
| MP-29 | Rajnandgaon (not in use) |
| MP-30 | Bhind |
| MP-31 | Sheopur |
| MP-32 | Datia |
| MP-33 | Shivpuri |
| MP-34 | Damoh |
| MP-35 | Panna |
| MP-36 | Tikamgarh |
| MP-37 | Sehore |
| MP-38 | Raisen |
| MP-39 | Rajgarh |
| MP-40 | Vidisha |
| MP-41 | Dewas |
| MP-42 | Shajapur |
| MP-43 | Ratlam |
| MP-44 | Neemuch |
| MP-45 | Jhabua |
| MP-46 | Badwani |
| MP-47 | Harda |
| MP-48 | Betul |
| MP-49 | Narsinghpur |
| MP-50 | Balaghat |
| MP-51 | Mandla |
| MP-52 | Dindori |
| MP-53 | Sidhi |
| MP-54 | Umariya |
| MP-55 | not in use |
| MP-56 | not in use |
| MP-57 | (not alloted) |
| MP-58 | not in use |
| MP-59 | (not alloted) |
| MP-60 | (not alloted) |
| MP-61 | (not alloted) |
| MP-62 | (not alloted) |
| MP-63 | (not alloted) |
| MP-64 | (not alloted) |
| MP-65 | Anoopur |
| MP-66 | Singrauli |
| MP-67 | Ashoknagar |
| MP-68 | Burhanpur |
| MP-69 | Alirajpur (upcoming) |
Learning license MP apply online
If you're looking to apply for a learning license in Madhya Pradesh, the process is simple and straightforward. In this article, we'll provide you with a step-by-step guide on how to apply for a learner licence online in Madhya Pradesh. First, you'll need to fill out the learner licence application form, upload the necessary documents, and pay the required fees. Once your application is successfully submitted, you'll need to take a computer test at your nearest RTO office. Once you pass the exam, you'll be granted your MP learning license. Let us help you obtain your MP new learning license by following these easy steps.
MP Driving Licence renewal status
Renewing your MP driving licence is crucial to ensure it remains valid. Don't wait too long to apply for renewal – you must do so within the grace period of 30 days after it expires to avoid a higher fee. Remember, you can only apply for renewal one month before the expiry date. If you miss the grace period by more than 5 years, you'll need to undergo the process of obtaining a fresh licence. To renew your licence, submit an application using Application Form No.2 along with your current driving licence, Form No.1 (Self-declaration for physical fitness for Non-Transport Vehicles) or Form No. 1A (Medical Certificate for Transport Vehicles only), and the prescribed fees along with user charges. To check the status of your MP driving licence renewal, use the online portal or contact the Licensing Authority directly. Optimized for "MP driving licence renewal status".
MP Parivahan Fancy Number
Getting a fancy vehicle registration number in Madhya Pradesh is now a breeze. Thanks to the digitization of vehicle-related services by the Madhya Pradesh Government, you can do it all online with complete transparency. Bid for your desired number, and if you're the highest bidder, it's all yours. The auction process is straightforward, and the results are available online. You can pay the fees online too. With all the aspects of getting a fancy number being digitized, the entire process is hassle-free and convenient. So, get your MP Parivahan fancy number today.
Madhya Pradesh RTO Helpline Number
Looking for the MP Parivahan RTO contact number? Contact the Madhya Pradesh RTO office of the Transport Commissioner for help. Located near the new RTO office on Hurawali Hills, Sirol Road in Gwalior, you can reach them at 0751-2971001 or by email at [email protected] and nodaltra[email protected]. Get in touch today for all your RTO inquiries.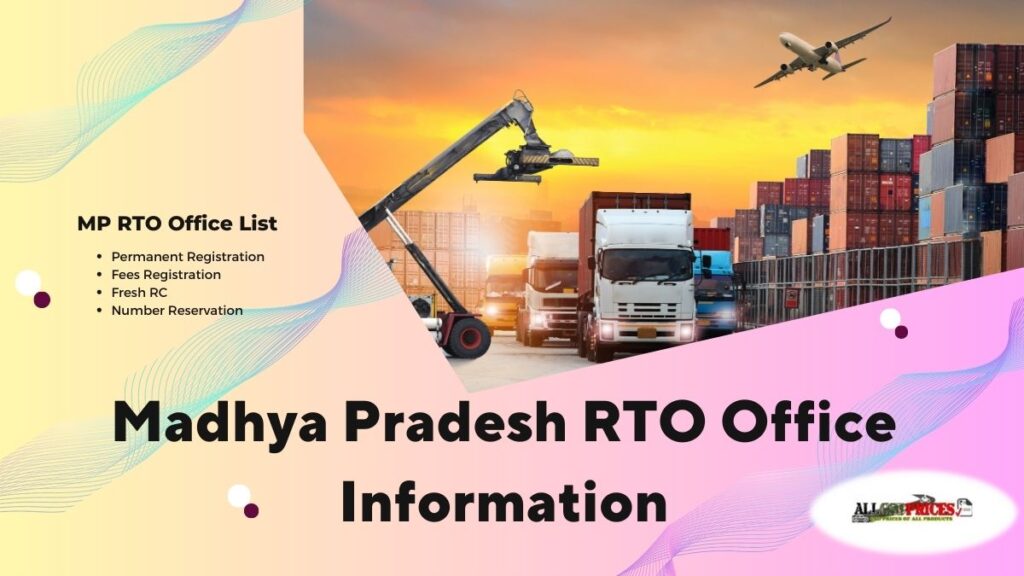 What is the Madhya Pradesh RTO Code List?
The Madhya Pradesh RTO Code List is a comprehensive list of vehicle registration codes used in the Indian state of Madhya Pradesh. It includes information such as MP starting number, ending number, learning license MP apply online, MP Parivahan Fancy Number, and Madhya Pradesh RTO Helpline Number.
Where can I find the Madhya Pradesh RTO Code List?
The Madhya Pradesh RTO Code List can be found on the official website of the Madhya Pradesh transport department, transport.mp.gov.in.
What is the MP RTO starting number?
The MP RTO starting number is MP01.
What is the MP RTO ending number?
The MP RTO ending number is MP69