Canteen Stores Department (CSD) has recently launched a new online port (afd.csdindia.gov.in) for purchasing AFD (Against Firm Demand) items to their customers. The objective of the launch of this Online Portal is to enable about 45 Lakh CSD beneficiaries including Serving & Retired persons from Armed Forces and Serving Civilian Defence employees to purchase AFD-I items (like Cars, Motorcycles, Washing machines, TVs, Fridges etc) from the comfort of their home.
Non-AFD Item List
The latest prices of all AFD items are displayed clearly in this portal with the product image.
There is no necessity to update on our website the prices of available items in the AFD portal. We will update the availability and prices of the items that are not listed in the AFD portal. Non-AFD items list and prices will update on our website regularly.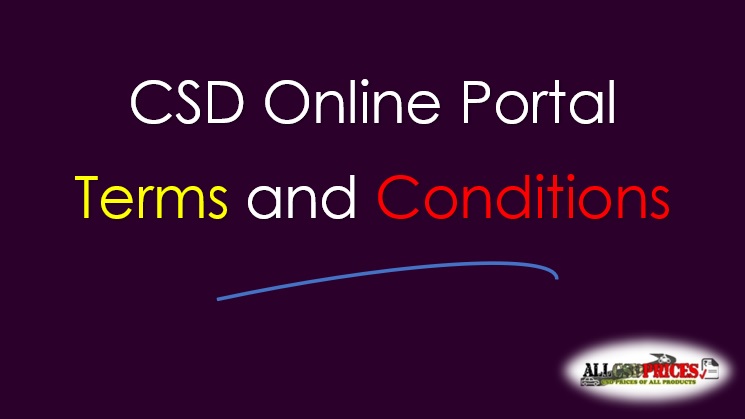 CSD Online Portal Terms and Conditions
Selling Rates of March 2022: Rates, as received from OEM, are updated in the portal and items are available for sale. if an item/index is not visible in the portal means that the selling rate is not submitted by OEM due to changes in model/price/production issue etc. such items will be available for sale as and when rates are received & updated in the portal.
All payments for AFD items will only be through the payment gateway w.e.f. 5th March 2022. No direct payment will be accepted into the depot account. All demands received against payment in the depot account will be cancelled. When full payment is done by the beneficiary, it will be through the payment gateway only. For loan cases – loan payment will be through direct transfer in the account (only for demands where the loan has been taken)
CSD Online Portal Purchasing Eligibility Criteria
The item will be used for personal use and will not be sold/ transferred before completion of four years from the date of purchase (for four-wheelers – five years)
In case of any violation of rules, like being ineligible as per Pay Level, declaring wrong category (Officer/ JCO/ OR), purchase of four-wheeler with a gap less than 8 years and purchase of two-wheeler/ any other AFD1 item with a gap of less than four years, I am liable to following actions:-
(a) My demand will be cancelled
(b) All my Canteen Smart Cards will be blocked for 3 years
(c) Refund of money will be given after 90 days
(d) In the case of Serving Pers — my unit will be informed to initiate disciplinary action against me.
In case I withdraw my application/ cancel my demand for any personal reason after the issue of the Purchase Order, I am liable for the following action
(a) 5% of the total cost of the item will be deducted as "Cancellation Charges" from my refund amount.
(b) Balance refund amount will be given after 90 days.
I understand that all "Chargeback/ Disputes" for the online payment method on this portal will not be entertained as the amount gets deposited to the Consolidated Fund of India (CFI). Refund, if any will be taken by me separately from Depot/ CSD Head Office and not from the issuing bank.
How to Make AFD Online Payments
Payment Gateway shows the following different modes of Payment
Credit/Debit Card
UPI
Net Banking
Bank Transfer
In case you choose Bank Transfer mode, Please download the e-challan generated by Payment Gateway that will be mentioning the virtual Account number, IFSC code and the exact amount to be deposited by NEFT/RTGS. You can take a printout of the e-challan to your bank and request Bank to do NEFT/RTGS exactly as per the details mentioned on the e-challan.
Please note that each e-challan is valid only for one transaction and if the amount remitted is not as per what is mentioned on the e-challan, Payment Gateway will reject that payment and you will get a refund back in your bank account.
CSD Online Portal Helpdesk Numbers
(1) Kindly contact SCPL on helpdesk number 0120-4699923 to resolve all issues related to USER registration, User Admin Approval & Login.
(2) Kindly call CSD Head Office Helpline Numbers 022-35104185, 022-35104186 (during office hours) and message with details on WhatsApp Number +91-9321601308 for issues related to Items, Rates & Dealers published in the portal.
(3) For all other queries related to policy issues please call the Helpline number of CS Date 011-26181892.
For more details visit: https://afd.csdindia.gov.in/