Sikkim RTO State
The Sikkim RTO State is a unit of the Transport Department, Government of Sikkim, that aims to enforce and execute motor vehicle regulations. This division is responsible for ensuring that the laws governing the Motor Vehicles Act, 1988, Central Motor Vehicles Rules, 1989, Sikkim Motor Vehicle Rules, 1991, and the Sikkim Motor Vehicles (Taxation) Act, 1982, are followed.
The Motor Vehicles Division is also responsible for enforcing laws related to vehicle registration, driving licenses, permits, tax collection, and more. As per Notification No 22/Home/2004, dated 3/3/2004, Government of Sikkim (Allocation of Business) Rules, the Motor Vehicles Division is in charge of several tasks, including the registration of motor vehicles, issuing route permits to transport vehicles, issuing driving licenses and fitness certificates, collecting motor vehicle road tax and government revenue by way of various types of fees from vehicle owners.
It is also responsible for recommending the countersignature of permits to Sikkim-based vehicles for plying in West Bengal and countersigning permits to West Bengal public carriers and stage carriages/contract carriages under Reciprocal Transport Agreement. The division is also responsible for all matters relating to Inter-State Transport Arrangement, enforcement of provisions of the Motor Vehicles Act, 1988, Central Motor Vehicles Rules, 1989, Sikkim Motor Vehicle Rules, 1991 and Sikkim Motor Vehicles Taxation Act, 1982. It controls all State Transport undertakings and takes care of public service-statutory rules of the services it deals with. Finally, it takes care of the state's transport policy.
About Sikkim RTO 2023
The Sikkim state transport system came into existence in the year 1944, and it was later rebranded as Sikkim nationalized transport department in 1955. Unlike other states in India, where road transportation corporations are responsible for the transport sector, in Sikkim, the government department, i.e., Transport Department, takes care of it directly.
During its initial years, all passengers and goods within the state were transported exclusively by SNT buses/trucks or under its supervision as most of the routes were nationalized. However, the implementation of the Central Motor Vehicles Act in 1988 diluted the system's effectiveness. Today, the Motor Vehicle Division of the state is a constituent part of the Transport Department, Government of Sikkim.
Sikkim RTO Vehicle Registration Owner Search
| | |
| --- | --- |
| Name of Department | Road Transport |
| Registration Authority | Sikkim Regional Transport Office |
| Identify basic details | Sikkim Vehicle Owner Details |
| Official Website | sikkim.gov.in |
| Registration Details | Sikkim RTO Code List 2023 |
Sikkim Vehicle Registration Check Online 2023
In the year 2023, it is imperative that all motor vehicles in Sikkim are registered with the appropriate authority. This registration must be completed with the jurisdiction in which the vehicle owner resides or conducts their business, or where the vehicle is usually kept.
In order to complete the registration process, the vehicle owner must submit an application within seven days of receiving the vehicle. The following documents must also be provided: a sale certificate, a valid insurance certificate, proof of address, a customs clearance certificate if the vehicle was imported, an income tax clearance certificate, and the appropriate fee as determined by the prescribed fee units. Additionally, any other documents that may be required by the state government, such as entry tax or octroi, must also be presented.
Temporary Registration Sikkim
In order to facilitate the process of body building for vehicles where only a chassis has been provided by the manufacturer, a temporary registration is granted for a period of one month. If, for some reason, the vehicle remains in the workshop for further work, additional extensions may be granted by the R.A as required.
Learner's License Sikkim
To operate a motor vehicle in Sikkim, one must first acquire a learner's license for instructional purposes and then pass a driving test to obtain a permanent license. Applicants who wish to learn to drive a transport vehicle must be at least 20 years old.
The necessary requirements for obtaining a learner's license include proof of age, which may be demonstrated through a birth certificate or school leaving certificate, as well as proof of residence, which may be established through various documents, such as a passport, domicile, ration card, electoral roll, electricity or telephone bill.
For transport vehicle learners, a medical certificate is required and can be obtained from any registered medical practitioner in the prescribed format. Additionally, three passport-sized photographs are necessary, along with payment of the applicable fee.
To obtain a driver's license, one must submit the application to the Regional Transport Office in which they typically reside or conduct their business. A learner's license has a limited validity of six months, after which a new one must be obtained if the driving test for a permanent license is not successfully completed.
Sikkim RTO Code List PDF 2023
Discover the 2023 PDF listing of Sikkim RTO codes! These regional transport offices are spread throughout different locations, and we've compiled all the necessary information you need. Find out the SK RTO code, along with their corresponding addresses and contact details. It's all in compliance with the motor vehicles act 1988 which gave rise to the formation of Sikkim RTO.
| | |
| --- | --- |
| SK-01 | Gangtok, East Sikkim |
| SK-02 | Gyalshing, West Sikkim |
| SK-03 | Mangan, North Sikkim |
| SK-04 | Jorethang, South Sikkim |
Driving Licence Download Sikkim 2023
Sikkim residents can now easily obtain their driving license through the state's Motor Vehicles Department by 2023. This department strictly adheres to the guidelines set by the Motor Vehicles Act and its related regulations to ensure that all licenses are issued correctly. With the introduction of SARATHI software, the license application process has become more efficient than ever before. This software can handle various types of licenses, including Learner's, Permanent, Conductor, and Driving School licenses.
Sikkim Vehicle Driving Licence Registration
In Sikkim, there are three categories of driving licenses available. The first category is for special motorcycles with an engine capacity of no more than 50 cc and no gears. Applicants who are at least 16 years old can apply for this license with the consent of their guardian. The second category is for private cars and motorcycles, which can be obtained by applicants who are at least 18 years old and do not use their vehicles for commercial purposes. The third category is for transport vehicles such as buses, lorries, taxis, and auto-rickshaws. Applicants must be at least 20 years old to apply for this type of license. So, why wait? Get your driving license easily in Sikkim by 2023!
Sikkim Road Tax Online Payment 2023
Learn how to make your Sikkim road tax payment online in 2023 with these easy steps. Visit the Ministry of Road Transport and Highways official Parivahan portal at https://parivahan.gov.in/parivahan/ to begin. Once there, head to the 'Online Services' section and select 'Vehicle Related Services'. After that, choose 'Sikkim' in the 'Select State Name' section and proceed to enter your vehicle's registration number and RTO. Next, click on 'Proceed' and select the 'RC Related Services' menu. Choose 'Pay Your Tax' and use any of the available online modes of payment such as debit card, credit card, net banking, etc. to complete your token tax payment. Lastly, download the receipt of your Sikkim token tax payment for future reference.
Do you want to know how Token Tax is calculated in Sikkim?
Well, let me tell you that the state abides by the Sikkim Motor Vehicles Taxation act of 1982 while imposing token tax on vehicle owners. The payable amount of token tax in Sikkim is determined based on various factors such as the type of vehicle, its size and weight, age, price, seating capacity, model and engine capacity.
Sikkim RTO Helpline Number 2023
If you happen to be in need of assistance with any road transport related matters in the Indian state of Sikkim, the Regional Transport Office (RTO) there has provided a helpline number for your convenience. You can reach them by dialing 03592 202773. Alternatively, you can also send them an email at [email protected], or visit their website at www.sntd.in. The RTO is located at Yatayat Bhawan, Below Manan Bhawan, in the city of Gangtok, Sikkim with the zip code 737101. Unfortunately, they do not provide fax services at this time.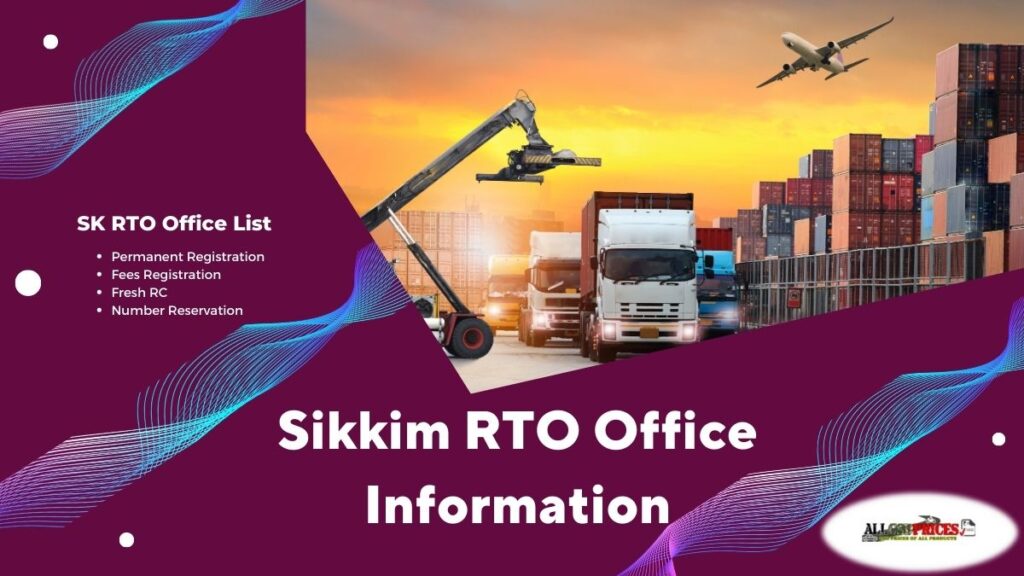 What is Sikkim Regional Transport Office 2023?
Sikkim Regional Transport Office 2023 is a service that provides online payment of road tax, vehicle registration, and other details related to vehicle ownership in Sikkim.
What features does it provide?
Sikkim Regional Transport Office 2023 provides online payment of road tax, vehicle registration, owner details, driving license download, and a list of Sikkim RTO codes with zip code 737101.
Can I pay my road tax with the service?
Yes, you can pay your road tax online using Sikkim Regional Transport Office 2023.
Is there a Sikkim RTO helpline number I can call if I have questions?
Yes, you can call the Sikkim RTO helpline number 2023 at 03592-202773 if you have any questions.