RTO Gujarat
The Transport Department in Gujarat operates under section 213 of the Motor Vehicles Act, 1988 and is responsible for enforcing the provisions outlined in the Gujarat Motor Vehicles Act, 1989 and its corresponding regulations. At the helm of the department is the Transport Commissioner (TC) who is supported by specialized Joint Directors and OSDs in areas such as Enforcement, Administration, and Finance at the Head Office
In total, there are 52 offices under the jurisdiction of the department which includes one Commissioner of Transport office, 14 Regional Transport Offices (RTOs) and Checkposts at State Borders, and 22 Assistant Regional Transport Offices (ARTOs) and one IMV office. For all your RTO Gujarat needs, rely on the trusted services of the Transport Department.
About Gujarat RTO 2023
The Gujarat RTO, or the Transport Department of the Gujarat Government, is dedicated to providing an efficient public transportation system while also regulating vehicular pollution and overseeing vehicle registration, driving license issuance, permit issuance, and road tax collection in the state. Additionally, the department is responsible for policy-making, coordination, implementation, monitoring, and regulation of all transport-related matters in Gujarat. The Government of Gujarat regulates the Transport Department's policy formulation and implementation, with an appointed Transport Commissioner serving as the department's head. Get to know more about the Gujarat RTO 2023 and their efforts to improve transportation in the state.
RTO Gujarat Online Appointment
| | |
| --- | --- |
| Name of Department | Road Transport |
| Registration Authority | Gujarat Regional Transport Office |
| Identify basic details | Gujarat Vehicle Owner Details |
| Official Website | cot.gujarat.gov.in |
| Registration Details | GJ RTO Code List 2023 |
RTO Gujarat Online Application 2023
The Motor Vehicles Act, 1988 and related laws in Gujarat require various licenses for driving and operating vehicles. To obtain these licenses, you can complete the RTO Gujarat online application process. The services available include testing and issuance of your learning license, renewal and issuance of your driving license, and the addition of a new class of vehicle to your existing license. You can also apply for an international driving license and licenses for running a motor driving school or working as a professional driving instructor. Additionally, RTO Gujarat offers the issuance of conductor's licenses.
Gujarat Registration of Vehicle Services: Issue, Renewal, and Transfer of Ownership
Are you in Gujarat and need to register or transfer ownership of your motor vehicle? Look no further! Our services include issuing and renewing Registration Certificates, updating information in your R.C. Book, and recording changes to your vehicle's registration. We also provide temporary registration certificates and No Objection Certificates. In addition, we offer trade certificate renewal and fitness certificate issuance. Don't forget to obtain the necessary permits for your vehicle. Trust us to handle all your Gujarat registration of vehicle needs.
Gujarat RTO Revenue Collection for the Government
If you own a vehicle in Gujarat, you are aware of the tax that needs to be paid on it. The tax on motor vehicles is collected by the Gujarat RTO, which also collects the IMV fees. While non-payment of these fees can result in DA (Departmental Action) cases, the revenue generated from these fees is crucial for the government to carry out its functions. Therefore, it is important to ensure that you pay your dues on time to avoid any legal troubles and contribute to the development of Gujarat.
Gujarat RTO offers a range of services to ensure the safety and compliance of vehicles. From inspections at check posts and PUC testing centers to environmental upgradation and CNG/LPG conversion, Gujarat RTO is committed to promoting road safety measures. Contact us today to learn more about our services.
Gujarat Passing Number List 2023
The state of Gujarat has a total of 30 Regional Transport Offices (RTO) and Assistant Regional Transport Offices (ARTO) located in various regions. If you are looking for the Gujarat RTO Code List 2023, you can find it below with all the RTO codes listed for your convenience.
Driving Licence Download PDF Gujarat
To acquire a fresh driving license, it is mandatory for the applicant to secure a learning license. The application for both the learning and driving licenses can be made by filling up Form No.2/4. Additionally, an attached Medical Certificate in Form No.1 (A) is required. If someone intends to procure a driving license for transporting goods, they may visit https://parivahan.gov.in/parivahan/ for online booking or additional information.
Eligibility for Gujarat Driving License
To be eligible for a Gujarat driving license, certain age and education requirements must be met. Individuals must be at least 16 years old to obtain a license for two-wheelers without gear and 18 years old for two-wheelers with gear, motor-cars, tractors, and other non-transport vehicles. For transport vehicles, individuals must be at least 20 years old, have completed standard 8th, and have at least one year of experience driving a light motor vehicle. Meeting these requirements is necessary to obtain a Gujarat driving license.
Necessary documents for Gujarat Driving Licence
To obtain a Gujarat Driving License, certain documents are necessary. A proof of age is required, which can be submitted in the form of a School Leaving Certificate, Birth Certificate, Passport, Pan Card, L.I.C. Policy or a Certificate from Civil Surgeon or a Doctor. A proof of address is also necessary, which can be provided through a School Leaving Certificate, Passport, L.I.C. Policy, Electoral Voter I-Card, Light Bill, Telephone Bill, receipt of House Tax with address, Pay Slip of Central/State/Local self Government or an Affidavit from the applicant. Ensure you have these necessary documents when applying for your Gujarat Driving License.
Fee for Gujarat Driving License
To obtain a Gujarat Driving License, you must pay a fee that includes both the Learning License and Driving License. The fee for a Learning License is Rs.25/- for the test fee, plus Rs.30/- for each category of vehicle. For a Smart Card Driving License, the fee is Rs.200/-, plus Rs.50/- for each vehicle category. Don't forget to budget for these fees when applying for your Gujarat Driving License.
Examination Procedure for Gujarat Driving License
To obtain a Gujarat driving license, there is a specific examination procedure that must be followed. First, individuals must pass a computer-based knowledge test to obtain their learning license. This test covers topics such as traffic rules and regulations, as well as traffic signs. The test consists of 15 random questions, and individuals must answer at least 11 questions correctly to pass. Each question must be answered within 48 seconds. If an individual fails the test, they may retake it after a 24-hour waiting period.
If an individual already holds a learning or driving license and is seeking an additional category of driving license, they are exempt from the computer-based knowledge test.
To obtain a permanent driving license, individuals must take a driving test. This test can be taken 30 days after obtaining a learning license and is conducted on the same type of vehicle for which they are seeking a license. It is important to note that learning licenses are only valid for six months, so individuals must complete their driving test within that timeframe.
To prepare for the knowledge test, individuals can click here for LLR practices and mock tests. To schedule a driving test, individuals can click here for appointment booking.
Gujarat Fancy Number 2023
Getting a fancy vehicle registration number in Gujarat is an effortless process that can be completed online. The Gujarat Government has made all vehicle-related services accessible online including registration services. This has made the process transparent and convenient for everyone. In case two individuals bid for the same fancy number, the highest bidder wins the number. The auction process is transparent and takes place online. Results are also announced online, and the fees can also be paid through online platforms. Get your Gujarat fancy number hassle-free through the online registration process.
Driving Licence Customer Care Number Gujarat
Looking for the Gujarat RTO Office Helpline Number?
If you have queries related to the printing and dispatch of your Driving License, call 079-29914473 or 079-29914474. For Registration Certificate printing and dispatch queries, call 079-26304098 or 079-26304099. Get in touch with the Gujarat RTO Office Helpline Number for all your concerns.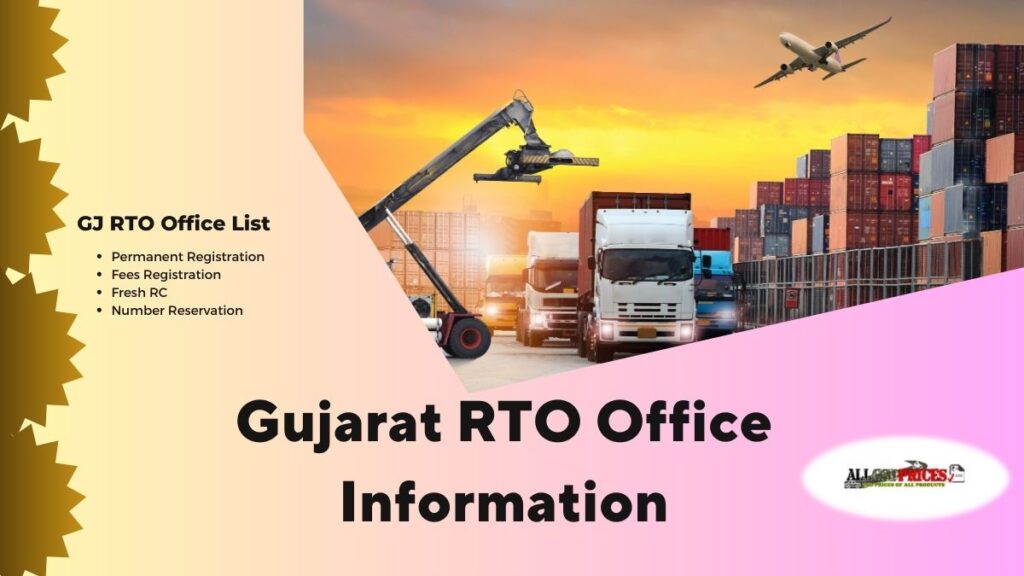 What is Gujarat RTO 2023?
Gujarat RTO 2023 is an app which helps users to make online appointments with the Regional Transport Office (RTO) in Gujarat and provides a list of available Gujarat passing numbers from GJ01 to GJ30. It also provides the examination procedure for obtaining a Gujarat driving license, along with Gujarat fancy numbers and a customer care number for driving license related queries.
How can I make an online appointment for RTO Gujarat?
To make an online appointment for RTO Gujarat, you need to visit the official website cot.gujarat.gov.in and fill out the relevant forms. Once the forms are submitted, you will receive an appointment time and date.
What is the procedure for obtaining a Gujarat Driving License?
The procedure for obtaining a Gujarat Driving License involves passing a written and practical driving test, along with submitting the necessary documents. Details of the examination can be found on the official website cot.gujarat.gov.in.