RTO Delhi 2023
If you're looking for information about the Delhi RTO, you may find the Delhi Motor Vehicles Rules, 1993 helpful. These rules, established by the Lieutenant Governor of the National Capital Territory of Delhi, pertain to sections 28, 38, 65, 95, 96, 101, 111, 138, 176, 211 and 213 of the Motor Vehicles Act, 1998 (Act No. 59 of 1988). The rules apply to all motor vehicles in the National Capital Territory of Delhi, and went into effect on the date of their publication in the Delhi Gazette. The rules also define key terms such as "Act," "Commissioner," and "Travel Agent."
About Delhi RTO Office
The Delhi Regional Transport Office, under the Govt. of NCT of Delhi, plays a crucial role in ensuring an efficient public transportation system, controlling vehicular pollution, managing vehicle registrations, and granting driving licenses and permits. Additionally, the office is responsible for collecting road taxes and actively involved in policy-making, coordination, implementation, monitoring, and regulatory functions related to transportation in the National Capital Territory of Delhi. Contact the Delhi Regional Transport Office for all your transportation-related needs.
Delhi RTO Owner Details 2023
| | |
| --- | --- |
| Name of Department | Road Transport |
| Registration Authority | Delhi Regional Transport Office |
| Identify basic details | Delhi Vehicle Registration Owner Details |
| Official Website | transport.delhi.gov.in |
| Registration Details | DL RTO Code List 2023 |
Delhi RTO Vehicle Registration Details
Do you need to know where your vehicle is registered? The Delhi Regional Transport Office (RTO) zonal office code can be found on your registration certificate/number. This system has been in place since 1989 and the breakup of your registration number denotes the address of the registering zonal office. For example, DL-04-C-1969 breaks down as follows: DL for Delhi state registration, 04 for zonal office Janak Puri, C for vehicle class Car, and 1969 for registration number. Presently, there are multiple zonal offices across Delhi. If your documents are seized by a traffic cop, you can have them released by paying the penalty for the offense at the court. Additionally, the registered owner does not need to be present for every transaction; however, in cases where the signature differs or is in doubt, the owner must appear before the concerned zonal Transport office. Alternatively, an authorized representative can complete the transaction and sign the disclaimer on behalf of the owner
DL RTO Code 2023
If you are looking for information about the Regional Transport Offices (RTOs) in Delhi, you have come to the right place. The RTO is responsible for regulating transportation in the capital and ensuring that drivers have the necessary documents to drive safely. Some of the services provided by the RTO include conducting driving tests, issuing and renewing licenses, registering private and commercial vehicles, conducting pollution tests, collecting road tax, and more.
Here are some of the primary functions of the Regional Transport Offices in Delhi:
– Conducting driving tests
– Issuing and renewing licenses
– Issuing duplicate licenses
– Registering vehicles (both permanent and temporary)
– Updating addresses on RCs
– Dealer Point Registration
– RC renewal
– Transfer of vehicle ownership
– Issuing NOCs (No Objection Certificates)
– Granting permits to vehicles
– Enforcing safety measures
– Controlling vehicle pollution
If you're wondering where to find the RTO office nearest you, there are 18 offices located throughout Delhi. To make it easy for you to find the office you need, we've compiled a list of RTO locations along with their RTO codes and phone numbers. Don't hesitate to get in touch with the RTO if you have any questions or need assistance with any of the services mentioned above.
Driving License Delhi 2023
1. How to Renew Your Delhi Driving License in 2023
If your Delhi driving license has expired on a holiday, can you avoid penalty charges? Unfortunately, according to CMV Rules/MV Acts, penalties cannot be avoided for delayed renewals. You can renew your license up to 30 days before it expires to avoid these charges.
2. Can You Get a Delhi Driving License If You're Under 18 Years Old?
Yes, if you're between 16 and 18 years old, you can apply for a learner's license for a vehicle without gears and a capacity of less than 50CC. You must also provide the vehicle registration certificate of a vehicle that is no more than 15 years old. Please note that less than 50CC vehicles have not been produced for the last 20 years, and the NGT has directed the scrapping of vehicles that are more than 15 years old and de-registered.
learners License Delhi 2023
If you are hoping to learn how to drive a motor vehicle in Delhi, it's important to know about the Learner's Licence. This temporary licence is valid for up to six months and is specifically designed for those who are learning how to drive. While driving with a Learner's Licence, the letter "L" in red on a white background must be displayed on the front and rear of the vehicle or on a plate or card affixed to the front and rear. It's worth noting that sub-section (1) of section 3 does not apply to someone who is receiving instructions or gaining experience in driving for the purpose of taking a test of competence to drive a motor vehicle. Keep this information in mind as you prepare to obtain your Delhi Learner's Licence in 2023.
Documents Required for llr in Delhi rto
Get a Learners' Licence for driving in Delhi RTO by submitting these documents along with LLR Form:
(i) Application-cum-Declaration Form-1 for physical fitness.
(ii) Two recent passport size photographs of the applicant.
(iii) Valid Form-1A for transport vehicle license or for applicants above 40 years of age for other categories.
(iv) Form-2 for the grant of learner's license.
(v) Self-attested copy of proof of residence.
(vi) Self-attested copy of proof of age.
(vii) Self-attested copy of proof of Educational Qualification- minimum 8th standard pass (only for transport vehicle's license).
(viii) Proof of holding a light motor vehicle driving license for at least one year (only for transport vehicle learner's license) and completing 20 years of age.
(ix) The prescribed fee.
Fancy number Delhi 2023
Looking for a fancy number in Delhi for your new vehicle? Submit an application for allotment and stand out on the streets! A VIP number plate can add to the street cred of your ride and catch the attention of passersby. Popular options include 0001, 0100, 1111, 4444, and 0786. While RTO offers random numbers, a customized plate comes at a premium and is generated through a bidding process. Get your hands on a fancy number and make a statement on the roads of Delhi.
RTO Helpline Number Delhi 2023
Looking for the Delhi RTO Helpline Number in 2023? Get in touch with the Public Relations Officer at the Transport Department located at 5/9 Under Hill Road, Delhi 110054. You can reach them at 23994223 or drop an email at [email protected]. Stay connected for all your RTO related queries and concerns.
Important Links: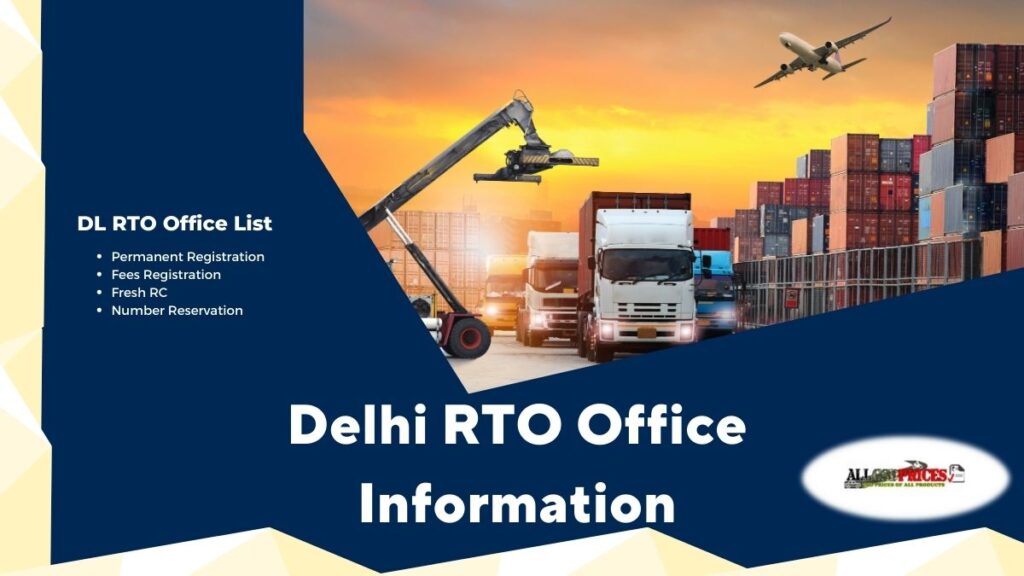 What is RTO Delhi 2023?
RTO Delhi 2023 is a list of DL RTO codes for the Delhi region.
What is the official website for Delhi RTO?
The official website for Delhi RTO is transport.delhi.gov.in.
What is the running number for Delhi RTO?
The running number for Delhi RTO is DL 01.
How do I get a Learner's License for Delhi?
You can apply for a Learner's License for Delhi by visiting the official website, transport.delhi.gov.in, and following the instructions provided.